Grow your operations with PaygOps
The Paygo Industry is continuously growing, unlocking new life-changing products to wider markets, reach more consumers at the Bottom-of-the-Pyramid. PaygOps can support you in running Paygo operations to reach sustainable growth at the last-mile.
Learn all about the advantages that PaygOps has to offer to Agriculture
Lower affordability barriers related to upfront costs and allow small formers to lease-to-own irrigation systems
Enable smallholders to improve efficiency with an access to clean and innovative irrigation systems
Allow after-sales agents to report technical problems associated with the water pump
Adapt to farmers' repayment capacities according to type of crops and harvest seasons
Report technical problems associated with the irrigation systems
Allow farmers to pay for the use of the irrigation system by days of activation or per usage and enable Mobile or Cash Payments
Improve and scale your last-mile operations with PaygOps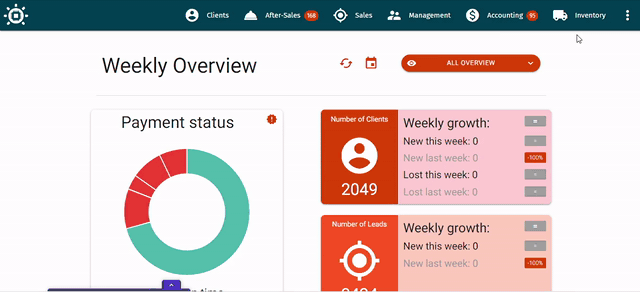 Increase sales performance and team productivity

Gain control on support operations and deliver over-the-top customer services

Track business processes, goal progression and KPIs in real time.
Increase customer satisfaction through advanced sales and after-sales features.

Enable your field agents to work with greater autonomy while off-line.

Gain transparency and greater control for middle and top managers.
Customize your sales and aftersales processes to fit your business needs and the local context.

Maintain communication flows with your customers with automated SMS campaigns.

Personalize your interface and administrative roles to comply with organizational requirements.