Grow your operations with PaygOps
Over 1 billion people in the world (13%) still live without electricity, which prevents them from having access to economic and educational opportunities. PaygOps is committed to reducing energy poverty by supporting distributors in making the access to solar energy affordable and helping them optimize their operations.

Working with the leaders in the solar energy sector, PaygOps has partnered with more than 30 manufacturers to offer a turnkey solution to last-mile distributors.
Learn all about the advantages that PaygOps has to offer for organisations distributing clean energy:
Manage the distribution of solar home systems under a rent-to-own model
Run mini-grid operations to offer energy-as-a-service
Automatically register payments and generate tokens to activate the systems
Manage mobile payments and communicate with the clients via SMS
Track the performance of field agents (number of leads created, number of new clients) and other sales features
Offer after-sales services, such as raising tickets, to track issues related to the system or to the payment
Facilitate the work of the field agents and enable them to work in remote areas, through the mobile app
Track energy consumption and product usage data (on demand)Track the business and social impact performance through the integration of GOGLA's KPIs
Improve and scale your last-mile operations with PaygOps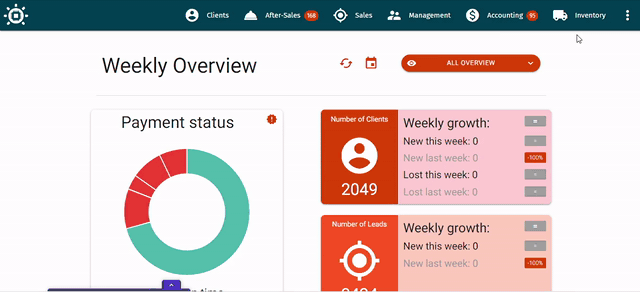 Increase sales performance and team productivity

Gain control on support operations and deliver over-the-top customer services

​Track business processes, goal progression and KPIs in real time.

Increase customer satisfaction through advanced sales and after-sales features.

Enable your field agents to work with greater autonomy while off-line.

Gain transparency and greater control for middle and top managers.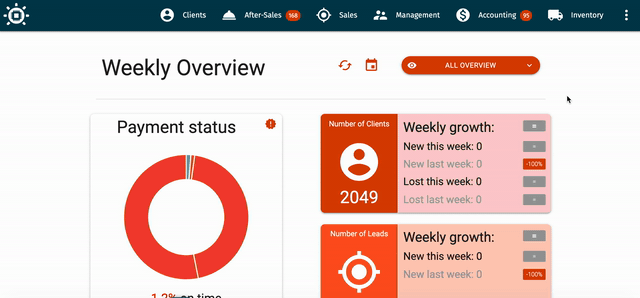 Customize your sales and aftersales processes to fit your business needs and the local context.

Maintain communication flows with your customers with automated SMS campaigns.

​Personalize your interface and administrative roles to comply with organizational requirements.