Learn all about the advantages that PaygOps has to offer for Water Access
Make decentralized water solutions affordable for everyone: water ATMs, water filters, water kiosks
Allow water filters distributors to sell their products under installments, while monitoring the payments (cash and mobile)
Improve the customer service offered by distributors: customized SMS sent to their clients, optimize the tasks of the call center
Improve the efficiency of field agents, who can sell dozens of products per day in remote areas: through the offline mobile app, agents can create new leads and clients and track all the interactions
Allow local entrepreneurs to provide a better service to water-ATM users, and automate the operations
Allow distributors to interact with their MFI partners
Grow your operations with PaygOps
2 billion people lack access to safe water and 6,000 children die every day due to this situation: PaygOps is committed to fight poverty through a multidimensional approach and facilitate access to essential services, such as clean water.
Improve and scale your last-mile operations with PaygOps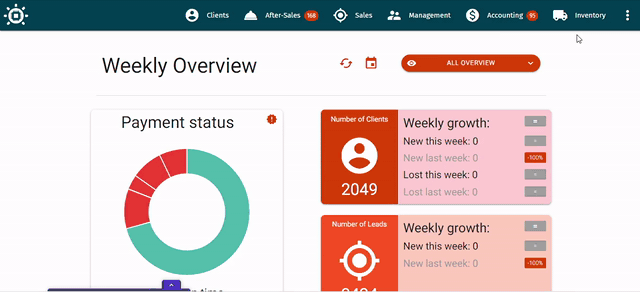 Increase sales performance and team productivity.

Gain control on support operations and deliver over-the-top customer services.

Track business processes, goal progression and KPIs in real time.
Increase customer satisfaction through advanced sales and after-sales features.

Enable your field agents to work with greater autonomy while off-line.

Gain transparency and greater control for middle and top managers.
Customize your sales and aftersales processes to fit your business needs and the local context.

Maintain communication flows with customers with automated SMS campaigns.

Personalize your interface and administrative roles to comply with organizational requirements.